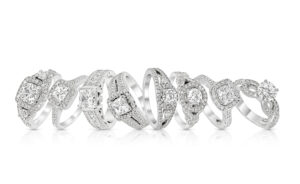 For those looking for timeless designs, classic diamond engagement rings can be an excellent choice. They are constantly in style and will never go out of style. As a result, if you want a traditional yet attractive engagement ring, classic ring styles are a great option.
Why Should You Choose Classic Styles For Engagement Rings?
Classic engagement ring styles provide a number of advantages. They're popular because of their adaptability. Classic engagement rings are quite adaptable and go well with a variety of wedding bands. As a result, by picking a conventional engagement ring, you shouldn't have to compromise your wedding band alternatives.
When you pick a classic style for your engagement ring, you won't be complaining about it falling out of style. They are a gorgeous choice that may be worn for a very long time because these rings will never go out of style. Rings in the classic design will be simple but attractive. Classic rings, in contrast to many modern designs that have a plethora of exquisite patterns and decorations, can provide a beautiful and sophisticated look through their timeless elegance.
Let's take a look at some of the classic styles for your lab-grown diamond engagement ring.
Three-Stone Ring
Engagement rings with three stones are a stunning and sentimental option. A large center stone will be surrounded by two smaller side stones in this ring. The past, present, and future are said to be symbolized by the three stones. As a result, they are a stylish option for those looking for a symbolic and significant engagement ring.
Halo
The dazzling gleam of halo rings is adored. A center diamond is flanked by smaller accent diamonds in this ring setting. The ring's overall radiance can be enhanced by the brilliance of the center diamond combined with accent diamonds.
Solitaire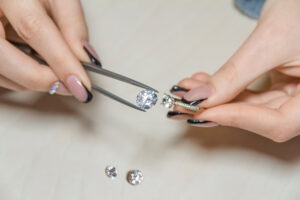 One of the most popular engagement ring styles is the diamond solitaire. This style's minimalism is one of its main advantages. A large center stone is frequently put on a thin, plain band. This design is suitable for all diamond shapes because of its simplicity. As a result, solitaire diamond rings can have a bold and straightforward appearance.
Accented
This ring type is identical to the solitaire, however, the band will be embellished with little accent stones. These little stones can give your ring a dazzling glow. So, if you're looking for a basic yet gleaming ring, this is a great option.