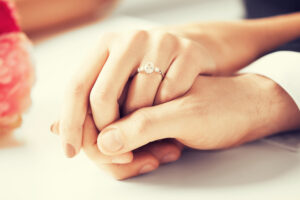 An engagement is a key milestone that signifies your commitment to your loved one. The engagement ring is the show-stopper of this occasion. It's supposed to represent the promise and affection you share. When choosing a ring, there are many factors to consider. While it is mostly driven by personal desire, it is also influenced by current trends.
However, people often make some wrong decisions when it comes to selecting the right engagement ring for their loved ones. Lack of research may lead to you buying the cheapest and poor-quality diamond ring. For avoiding that, we will take a look at some of the engagement ring trends that you need to stay away from.
Going Traditional
There used to be certain cuts for engagement rings, such as princess and Asscher cuts. These diamond shapes were popular in the early 20th century and remain fashionable even now. You are not, however, forced to select standard cut stones. Teardrops, hearts, cushions, and ovals, among other shapes, are popular nowadays. Many celebrities, like Justin Bieber, have been seen with cuts of various shapes and sizes. Traditional cuts are gradually becoming obsolete, and no one wants to be trapped with a ring that isn't unique.
Going For Inexpensive Metals
Engagement rings have traditionally been made of yellow and white gold. While their popularity fluctuates with each decade, an increasing number of individuals are turning their attention to other metals that are just as wonderful. When compared to white gold, platinum is a superior metal for a diamond ring. Rose gold and silver engagement rings are also choices. Despite the fact that individuals are pushing the boundaries, some materials aren't suitable for engagement rings. Even while it may be tempting to save money by using cheap metal, resist it.
Completely Ignoring Lab-Grown Diamonds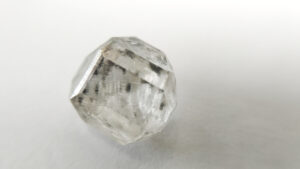 Even though lab diamonds are slowly becoming popular among millennials, a vast majority of people are ignoring these man-made diamonds. The main reason for that is they think that lab diamonds are not real diamonds. They cannot be more wrong. Diamonds created in a lab are very identical to the ones that are mined from the earth. Because of the way it is created, lab diamonds are very cheap and eco-friendly.
Single Stone Engagement Rings
It is preferable to have more than one stone on your engagement ring. Since Prince Harry and Meghan Markle's engagement, many people have preferred two or three stone settings over one. Two stones are thought to signify the joining of two hearts. Three stones, however, symbolize a couple's past, present, and future.