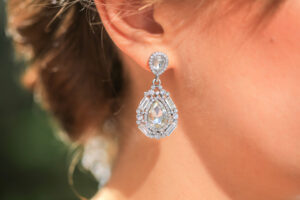 Well-crafted diamond jewelry studded with fine-quality stones is a welcome addition to any woman's jewelry collection. The aesthetically pleasing designs that your heart desire may sometimes end up being a little out of your planned budget. But there are many ways around having to pay a huge price for the piece of diamond jewelry that your heart desires. Let us take a look at a few tips that can help you save money on diamond purchases.
Deciding The Budget
If saving cost is at the top of your list when it comes to your diamond purchase criteria, it would be beneficial to set a specific budget in advance. This way, you can plan how much money you are ready to spend on one piece of jewelry and stick to it to avoid regrets after you make the purchase. While deciding on a budget that fits you, it would be wise to avoid adhering to age-old conventions like deciding the price of the jewelry based on your monthly earnings. The decision should ideally be made based on the kind of jewelry you wish to buy and your current financial situation.
For example, if you are eyeing a beautiful pair of diamond earrings, you can go for a pair with small, good-quality diamonds and spend around $1000, or you can choose a more ornate setting that flaunts larger diamonds, spending anywhere between $10,000 and $30,000. The choice would depend entirely on your specifications.
Buying Off Season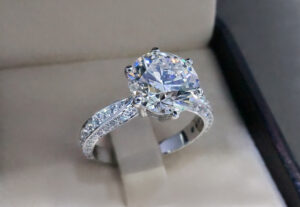 Beautiful additions to your jewelry collection can be made during the off-season to cut costs. Planning a bit in advance and keeping tabs on promotions and offers by reputed vendors can help you get excellent value for your money.
Many diamond vendors offer loose diamonds at discounted prices during the off-season. You can purchase some good quality stones at this time and get them set in a design of your choice at a later point. This can help save some money because the bigger chunk of the price you pay for diamond jewelry usually goes towards the price of the diamonds. Some vendors also offer great discounts on the price of the setting to promote sales during off-seasons.
When bought on a budget, diamond jewelry crafted with fine-quality stones can be a great value addition to your existing collection. Some of these pieces can be gifted to your loved ones or passed on to future generations.