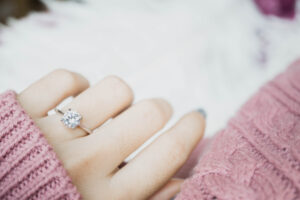 It used to be that spending three months' worth of your salary on dazzling engagement rings was the most romantic thing you could do. Today, selecting these rings is a more individualized procedure. Making unconventional proposals and personalized rings for couples has become the standard. It can be wise to take your fiancée's star sign into account while choosing the right engagement ring for her.
Here, we'll go through the ideal gemstones for specific zodiac signs to make it easier for you to find a special ring for your prospective spouse who enjoys astrology.
Aries
The birthstone for an April baby is a diamond, which is also the birthstone for an Aries. Choose a clear diamond, a lab-grown diamond, a yellow diamond, or any other fancy-colored diamond you believe your fiancée would prefer. Choose one of the greatest princess-cut engagement rings for Aries since they are ambitious and fiery signs of the zodiac.
Gemini
If your future bride possesses a sweet disposition and is a Gemini, think about getting her a gorgeous diamond and pearl ring for a lavish and elegant look that will complement her personality.
Virgo
One of the most well-known gemstones in the world is sapphire. The Virgo zodiac sign also represents humility. For a Virgo, get a magnificent sapphire diamond ring that perfectly captures all that the sign stands for.
Cancer
Does your potential spouse express her emotions clearly? In that case, she might be a Cancerian. To ensure that the ring you choose for her complements her delicate nature, make it a gorgeous diamond and ruby ring. For an additional touch of style and refinement, think about putting the stones in lovely yellow gold.
Capricorn
The semi-precious gemstone garnet, which is also known as the grenade, is available in a variety of colors. For a Capricorn who is independent-minded, pick a magnificent red garnet and oval-cut engagement ring with a lovely flowery diamond halo.
Scorpio
Is the Scorpio sign represented by your prospective partner? If that's the case, have topaz, a birthstone that is incredibly striking, and channel her bravery, passion, and commitment. Think of combining the birthstone with a dash of blue with a cushion-shaped diamond.
Taurus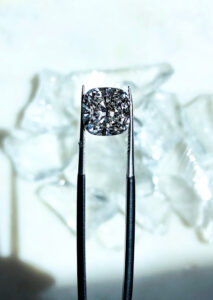 A stable, dependable, and responsible sign is Taurus. Although they prefer simple designs, Taurus people aren't hesitant to make a striking fashion statement. Princess cut diamonds are the perfect fit for the refined Taurus due to their sleek, clear lines. A princess-shaped halo setting will add glitz to a princess-cut diamond ring by adding a dash of edgy, fashionable brilliance.