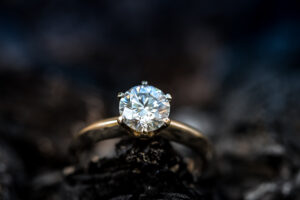 Whether you're shopping for a gift or an engagement ring, it's critical to avoid diamond switching scams and make sure you're getting the right merchandise at the right price. Taking your jewelry to a monthly maintenance check at your local store is the same. You should be aware of the steps you can take to avoid diamond swapping and secure your jewelry's safety while in the hands of the salesperson.
In this post, we'll go over what to watch for and how to protect yourself when working with a jeweler, particularly one you're unfamiliar with.
When Does Diamond Swapping Take Place?
Diamond switching usually happens when you leave your stone unsupervised with a dishonest sales employee or a jeweler without taking the necessary measures. You should be aware that a high-value diamond can be replaced in less time than it takes to polish a plain diamond. Diamonds are frequently replaced with high-quality cubic zirconia stones or lab-grown diamonds because they appear to the untrained eye to be similar to the real thing.
Some con artists are so excellent at what they do that most victims don't notice anything fishy for months or even years. And by then, it would be too late to make any complaints or seek redress. In fact, the jeweler will have total deniability after you leave the store without inspecting or conducting your due diligence.
Things To Look For When Buying Diamonds From Physical Stores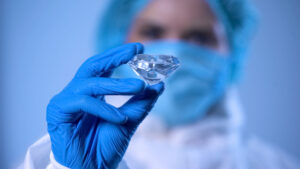 We are now living in the Internet age, so finding out about a jeweler's reputation is just a mouse click away. This is your "first line of defense," as the saying goes. If prior customers have reported any scams or complaints, this information will almost certainly be published on websites like the Better Business Bureau or the Federal Trade Commission.
Also, the jewelry stores should be willing to answer questions such as grading certificates and have the appropriate equipment for you to check the diamond before finalizing a sale. If they deny or offer excuses, it's a big red signal that something isn't right. You should look for another jeweler who has a good reputation.
Also, businesses that seek cash payments in advance without any written guarantees should be avoided at all costs. Our suggestion is to avoid such dangers because tracking cash payments is extremely tough. Instead, consider paying with a credit card, which establishes a paper trail and provides some consumer protection.