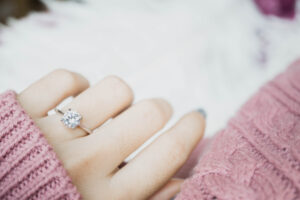 Getting an engagement ring does not have to be always costly. You can get stunning engagement rings at affordable rates if you are careful enough. If you are looking for the best ways to buy an engagement ring at cheap rates, then we list some helpful tips for you.
Consider Alternatives For Natural Diamonds
Natural diamonds can be extremely costly because of the high expenses associated with the mining of these stones. Hence, you can consider alternatives for these stones that are less costly.
One of the best options available for you include lab grown diamonds. They have the same properties as your natural diamonds but are significantly less costly. You can save at least 40% of the amount you have to spend on a mined diamond if you choose lab grown diamonds.
But lab grown diamonds can still be costly. If you want more cheap options, then it is better to consider stones like Cubic Zirconia that come for significantly low rates in comparison with diamonds. Even though these stones can have some differences from diamonds in their appearance and properties, they can be beneficial for you to create stunning engagement rings at affordable rates.
If you are ready to add some color to your engagement rings, then consider alternative gemstones like sapphires, rubies, etc. that come for cheaper rates when compared to diamonds.
Get Diamonds With Low Carat Weights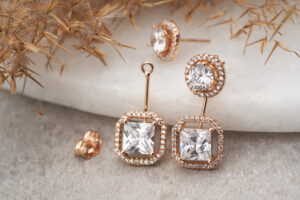 If you are adamant about getting a diamond ring for your engagement, then you can try saving money by choosing a diamond with low carat weight. The price per carat of diamonds can significantly reduce with the decrease in their carat weight. Hence, get diamonds with lower carat weights to get an affordable ring.
You can choose a cluster ring that comes with a large number of small diamonds set together to create the illusion of a bigger center stone. This option can be highly affordable than getting a ring with a big center stone.
Choose Gold Instead Of Platinum
Platinum, which is the commonly used metal for diamond rings can be highly expensive. You can choose gold instead of this expensive metal to save money. Yellow, white, or rose gold can be suitable for your diamond rings to create a stunning look. If you want a cool look similar to platinum, then get white gold. But if you want some warmer hues, then consider rose or yellow gold.
If you are looking for affordable engagement rings, then consider these tips to save money.