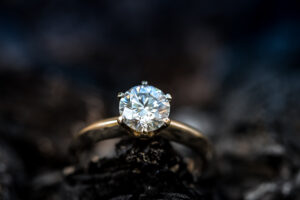 The diamond market consists of a combination of high-quality loose diamonds, low-quality diamonds, and a range of diamonds from throughout the world. It's a complicated system of commerce and dealings that can lead an ordinary person to pay a high price for a diamond of lesser value. Sometimes, people accidentally buy blood diamonds in place of a conflict-free diamond or ethical diamond. Most people do not want that and that is why they are choosing a lab-grown diamond for their engagement rings and wedding rings.
Buying a lab-grown diamond ring is not as easy as it sounds. You need to do proper research about diamonds and how the market works. In this article, we will take a look at some of the mistakes that you should avoid completely when buying a lab-grown diamond.
Not Asking For The Certificate
Like all natural diamonds, lab-grown diamonds are also graded and certified by reputed Gemological labs around the world. A diamond certificate makes certain that a lab-grown diamond is evaluated correctly in accordance with the 4Cs. This document also safeguards purchasers and dealers of lab-grown diamonds by certifying that the loose diamond meets the required level of quality. This instills trust in the buyer or consumer's purchase.
Lack Of Proper Research
Consumers who do not conduct sufficient research are more likely to purchase unsuitable loose diamonds. Check out different stores on the internet before making a purchase. In this way, you can bargain and get a better price. Going in for purchasing the first diamond you come across is not the best thing to do. Check out the market for lab-grown diamond costs and make a budget.
Not Checking The Source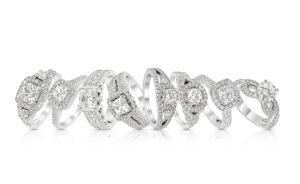 When purchasing lab-grown diamonds, you must be aware of the diamond's origin. The reason for this is that the provenance of a diamond can reveal a lot about it. The world has become wary since the revelation of blood diamonds that were used to support wars. Several government agencies and non-governmental organizations had banded together to remove blood diamonds from the market.
Buying From Unknown Sources
Putting money into a diamond is an outstanding investment in and of itself; nevertheless, you must conscientiously hand-pick your seller. Mysterious origins are vendors whose credibility is in doubt or who are not famous. When purchasing from an unknown origin, you risk being misled, being sold a fake or blood diamond, or even being defrauded out of substantial sums of money.