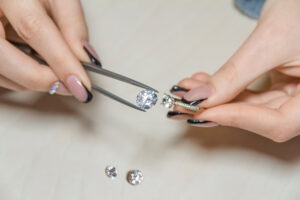 The engagement season in the United States of America is still not over. Therefore, you are perhaps wondering which engagement ring style to choose for someone special in life. Whether or not you are into trends, it pays to see what piques people's interest in engagement rings for alternative inspirations that you may not consider otherwise.
Slim Bands Set With Shaped Diamonds
As per many customers, the more delicate the metal bands are, the better it is for their potential engagement jewelry pieces. If a diamond is the main element of your engagement ring, you would like to show the stone off. While diamond shapes vary, an increasing number of people still want diamonds to be their centerpiece stones. Thus, they seek minimalist bands. The desired gems are often set into slim bands, usually made of white metals, with four delicate prongs.
Solitaire Diamonds Set On Chunky Sculptural Bands
Another trend is one diamond set in a bulky and bombe-style gold element or a sculptural element. People channel their budgets into solitaire diamonds but also look to custom design their rings more to set diamonds more interestingly.
People want unique designs, chunkier rings and unusual forms for more intrigue. They are ready to look beyond the traditional options but still wish to keep their rings within relatively simple and classic designs. Sculptural gold rings are top-seller pieces of jewelry for many retailers. The smooth and rounded gold is weighty and tactile, and its prong setting is unusual and shows off the centerpiece.
Art Deco-Style Rings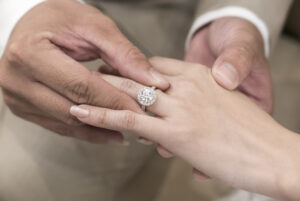 Arto Deco diamond rings keep becoming more popular among customers. Several customers choose contemporary rings with Art Deco elements, like geometric patterns, unusual diamond cuts like baguette and kite cuts, and clean and bold lines.
Several customers are getting more adventurous about blending diamonds with different cuts, such as baguettes with round brilliant diamonds. They like the fact that there is no rule with regard to designing a piece of engagement jewelry.
Oval Diamonds
The diamonds have been becoming more and more popular since about mid-2021, with about 25% of shoppers enquiring about the stones. A setting with four talon claws is among the best-known settings for engagement rings with slim, simple bands. That said, people also make many inquiries for trinity rings set with oval-cut diamonds and other stones. People wish to see diamonds with oval cuts in several iterations.