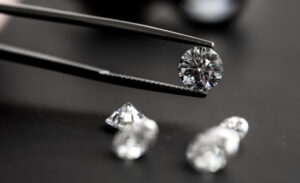 It is important for anyone to plan ahead when buying an engagement ring for their significant other. In addition to being an expression of love, diamond engagement rings are also a great investment. That is why making a mistake during their purchase can significantly affect their value in the future.
Here are some things that you should do and shouldn't do when looking for a diamond engagement ring.
Dos
Setting A Budget
Although it may not be the greatest romantic thing to consider, knowing how much you can spend before you enter the store is essential. There will be no uncomfortable in-store talks or confusion if you figure out who is buying and how much you may spend, ahead of time. Instead, you can concentrate on your ideal ring and assist your engagement ring expert in locating the largest, shiniest natural, or lab-grown diamond and setting it within your budget.
Make It Memorable
While it may be tempting to just roam around, keep in mind that this is a significant purchase with a lot of symbolism. You could want to plan a lunch or supper, dress up, or schedule special times to go ring shopping so that you don't just get the ring, but also have a memorable engagement ring buying experience.
Don'ts
Setting The Wrong Goals
We have seen far too many couples visit the store searching for unique carat weight, only to discover that it is way out of their price range. While it's necessary to do some research to figure out what you want and what you can buy with your budget, we don't recommend setting any firm targets.
Focusing Only On The Ring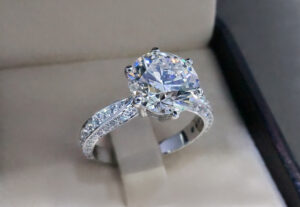 Ask about warranties, refunds, resizing, and modifications before you buy your ring. These options are often charged after the ring is purchased, and you might be astonished at how much everything adds up. Even though the ring itself is slightly more expensive, a jeweler who offers all of them free with purchase could be a better alternative.
Expecting To Wear The Ring On The Same Day
Before you could even take your engagement ring home, it will almost always need to be adjusted or set. This is particularly true if you're designing your own ring and picking out the diamond and setting it separately. Bear that in mind when searching for an engagement ring so you aren't surprised when you learn that there is a waiting period.