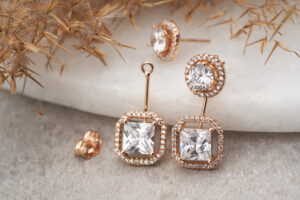 Ethical concerns over diamonds available in the market are high these days. People have started to realize that many diamonds mined in Africa are controlled by several rebel groups and they use the diamonds to fund their insurgent activities. They also utilize child and slave labor for mining. Diamonds obtained this way are commonly called blood diamonds or conflict diamonds. No conscious customer would want to buy a blood diamond for their engagement ring.
If you are concerned about the source of the diamond you are buying, then you should look for conflict-free diamond options. There are plenty of conflict-free options available these days. The prominent one among them is the lab-grown diamonds.
What Are Lab-Grown Diamonds?
Lab-grown diamonds are what they sound like, diamonds that are created in a lab. There are mainly two methods for creating a lab-grown diamond, HPHT and CVD. Even though most companies use the CVD method, both of them are equally good at creating lab-grown diamonds.
According to a recent survey, the sale of lab-grown diamonds is rising rapidly. However, some people are skeptical about buying lab-grown diamonds because they think that diamonds created in a lab are not similar to mined diamonds.
You should note that diamonds that are mined from the earth and grown in a laboratory have the same physical, optical, and chemical properties. The only difference is that one is created in a lab with specialized equipment and the other is created deep under the earth's crust.
The Kimberly Process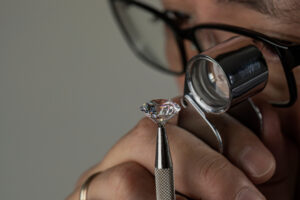 In order to identify whether you are buying a blood diamond or not, there is nothing better than the Kimberly process. This is a method developed by many countries of the UN to certify the diamonds throughout every step involved in the diamond supply chain. With this process, a diamond will be tracked from the mine to the store where it is sold to a customer. This process will allow to bring down the market of blood diamonds and thereby eliminate the funding of rebel groups across the world.
Alternate Options
In addition to lab-grown diamonds, you have several other options to ensure that you are buying a conflict-free diamond. One of the best options is the Canadian diamond because the diamond mining process is strictly regulated there. Also, you can choose Cubic Zirconia, Moissanite, or white sapphire for your diamond rings instead of mined diamonds.