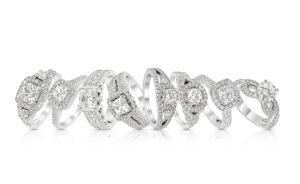 Diamonds are one of the most valuable materials on Earth. They are used in jewelry, electronics, and other products. Synthetic diamonds are manufactured to meet the demand for this valuable resource.
Synthetic diamonds were first developed in 1954 by General Electric (GE). GE was looking for a way to produce diamonds that could be used in industrial applications like cutting tools or abrasives. They found a way to grow synthetic diamond crystals using the same process that natural diamonds form under extreme conditions deep inside the Earth.
The production of synthetic diamond is not as complicated as it may sound. The process starts with graphite which is then heated and exposed to high pressure and temperature, which creates crystal shapes of synthetic diamond that can be cut into stones or shaped into other objects like a drill bit.
How Do They Compare To Natural Diamonds?
With the beginning of the industrial revolution, diamond manufacturing became a major industry. Diamonds are made from carbon, are the hardest naturally occurring material, and have the highest thermal conductivity of any known solid. The industrial revolution caused a dramatic increase in the demand for diamonds and the number of diamond-producing factories too. 10,000 diamonds were mined by 1857 and by 1900 there were 100,000.
This increase has also led to severe environmental consequences. Today, studies have shown that diamond mining can release huge amounts of greenhouse gases and this will have a negative impact on the environment. This is one of the reasons why environmentally-conscious customers are looking for diamond alternatives like lab-grown diamonds, cubic zirconia, moissanite, etc. for their engagement rings. These stones are identical in appearance to real diamonds and are also less expensive.
What Are The Properties That Make The Most Difference To Buyers?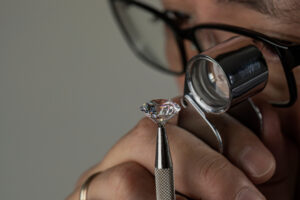 Being able to tell the difference between diamonds is a crucial detail that many people are often unaware of. There are two types of diamonds, natural and artificial. Natural diamonds are created deep in the earth's mantle and then brought to the surface by volcanoes or other geological events while artificial diamonds are made in laboratories and have identical chemical compositions to natural ones.
Natural diamonds are very rare but are the most popular type. An artificial diamond is created by forcing a carbon-rich material under high pressure and temperature for an extended period of time. A man-made diamond is a glassy, crystalline material that is created with the same chemical composition as natural diamonds.