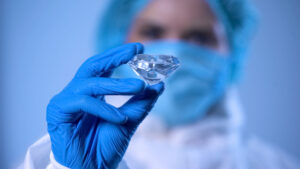 The more time you take to plan your diamond purchase, the better prospects you have of saving a good amount of money on your purchase. Jewelry should ideally never be a rushed purchase. Planning in advance and setting a budget can help make the process easy and affordable at the same time.
Plan Your Purchase In Advance
Planning your ring purchase two or three months ahead is a smart move that can help get your hands on a design or setting of your choice. If you have customization in mind, you might need ample time to pick the design, choose the stone and metal, and get the ring made. Comparative shopping also takes time since you may want to visit stores personally and compare the characteristics and prices offered by multiple vendors. The same is applicable for online diamond purchases since the online diamond engagement rings options are exponentially high when compared to the conventional brick-and-mortar stores that usually offer a limited choice of designs.
Don't Feel The Need To Rush
You should never rush into a proposal. The more prepared you are with your proposal and your ring, the happier you might feel once you hear an excited 'yes' from your loved one. While faced with the option of buying diamonds during seasonal and promotional sales, you might get tempted to make a hasty purchase that may save you a couple of hundred dollars. However, it is notable that many such sales and promotions on diamonds end up being scam deals that offer flawed stones that originally cost way below the price you are expected to pay. Making such a purchase would leave you with a jewelry piece of sub-par quality and a drained pocket. Good diamonds are rarely found on sale. So, take your time and do your research instead of feeling pressurised to make a decision in haste.
Deciding A Budget In Advance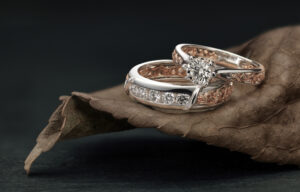 Having a set budget in mind can be of great help when faced with the tough decision of making a choice from a few stunning diamond ring designs. This method is especially beneficial for those who have budgetary constraints and the ones who get carried away with choices and end up paying way above what they can afford for a piece of jewelry that they love.
Planning in advance and sticking to a budget will help keep your purchase from pushing you into possible debt. After all, no piece of jewelry is worth denting your finances in such a way that you have to spend the rest of the year trying to tally the budget.