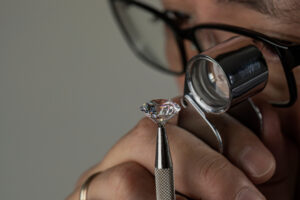 One thing that people like about engagement rings with the split-shank setting is their customizability. When picking a gemstone to use in this ring, remember that every stone works well for it and that it is a more case of personal preference. This makes it more possible to find the product that suits your future bride than ever before.
To aid you in the choice, we have made a compilation of considerations to make when choosing diamond rings with the split-shank setting.
What A Split-Shank Engagement Ring Means
It is an engagement ring with an opening between the centerpiece or diamond halo and the hand of the wearer. The gap may offer the impression of a more ornate and larger ring set.
Which Setting Type Goes Well With It
Every setting works for an engagement ring with this style, so you should make conscious choices with regard to the band and stone. Does the ring have a larger diamond cut such as an Asscher or princess cut? If so, it would have a larger band to accommodate that diamond or diamonds with that cut.
Whether Or Not The Setting Makes The Ring Less Expensive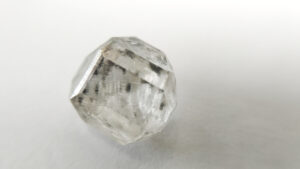 It does not necessarily cause the product to be less or more costly. As in the case of any jewelry piece, the band metal quality, as well as, the cut, color, carat weight and clarity of the diamond will determine the price of the product.
It is often pricier according to the metal band and stone you choose as well as the level of customization involved. Other factors that play a part in the price of the product are how thin or thick the band is, the stone count for the ring and user preference. Some brides prefer gold rings with diamonds or other gemstones as well as unique designs that seem like an aspect of those products that make their fingers appear larger than they are.
The Metal Band
It will often feature micropavédiamonds that constitute the so-called halo setting. The producer parts the band of the ring at the uppermost point so that smaller diamonds can occupy more surface and the sparkle of the ring become more.
The Design
Consider keeping the design of your engagement ring personal. After all, it is a token of commitment and love. People often treat these engagement jewelry pieces as heirlooms.