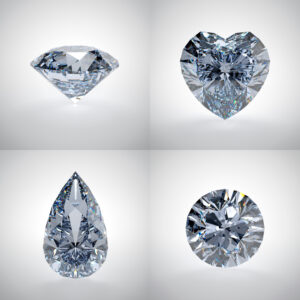 According to scientists, it takes around 1-3 billion years for diamonds to form in nature. The process of diamond formation starts when the carbon atoms that exist miles below the surface of the earth start to crystalize. The crystallization process occurs due to the high pressure and high temperature of the environment.
Volcanic eruptions then carry the rocks to the Earth's surface, bringing the volcanic material to the surface. Diamonds are expensive due to the time-consuming process and the number of workers required to mine them, but technology has created a more cost-effective method of producing precious stones.
Today, lab-grown diamonds have become widely popular among people, especially millennials. They are choosing them over natural diamonds for their engagement rings. This is mainly due to the fact that they are less expensive than their natural alternative.
Keep on reading this article to find out why a diamond created in the lab is less expensive than a diamond found under the earth's surface.
Why Are Lab-Grown Diamonds Cheap?
As the name suggests, a lab-grown diamond is a real diamond that is created on the surface of the earth by scientists. They achieve this marvelous feat by replicating nature's processes in creating a natural diamond in a laboratory setting using cutting-edge technologies. A diamond that is created this way has all the same qualities as that of a naturally occurring diamond.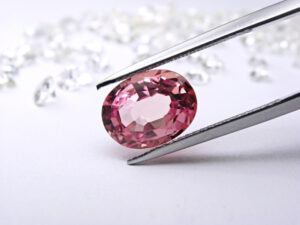 The only difference between a natural diamond and a lab-grown diamond, however, is their origin. One is created in a lab, while the other is made by nature under the Earth's crust. The natural diamonds are often found miles under the Earth's surface. That means, we have to dig deep trenches to get them. The mining process itself is an expensive process, contributing to the increased cost of natural diamonds.
When it comes to lab-grown diamonds, the process of creating them is definitely costly, but not comparable to mining. In addition to that, they come in contact with fewer hands when compared to natural diamonds. According to industry experts, a lab-grown diamond is around 40 % less expensive than a mined diamond.
Are Lab-Grown Diamonds Aesthetically Comparable To Natural Diamonds?
In every sense, lab-grown diamonds are equal to natural diamonds in terms of optical and chemical properties, yet they are free of ethical and environmental hazards. The GIA certification and assessment process are the same for both lab and natural diamonds, and it involves grading for carat size, cut quality, color, and clarity.