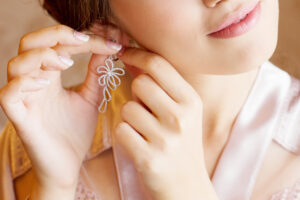 Many people still do not know about lab-grown diamonds. Even though lab-grown diamonds were first made in the late 1940s, they only became popular among the public recently when many people around the world have started to raise ethical and environmental concerns about earth-mined diamonds.
If you are planning to buy a lab-grown diamond for your engagement ring, you want to make sure that it is made in a lab and not mined from the earth's crust. Diamond simulants, such as Cubic Zirconia (CZ) or Moissanite, are easy to spot because they aren't real diamonds. However, because the chemical structure and attributes of lab-grown diamonds are identical to those of real diamonds, it is considerably more difficult to distinguish them.
In this article, we will take a look at some of the ways in which a person can check if their diamonds are lab-grown or not.
Photoluminescence Spectroscopy And UV Radiation
You can send your diamond to specialized gem labs for examination if you need to be completely certain if it is lab-grown or natural. For this purpose, DeBeers and GIA have created extremely complicated and sophisticated machinery. The machines, in general, work by blasting a diamond with certain types of radiation and analyzing the results.
In a spectroscopic examination, some tell-tale indicators of the various methods used to generate lab-grown diamonds appear as spikes and troughs at specific wavelengths. With CVD diamonds, a knowledgeable gemologist may even discern small growth lines where each sheet of diamond material was formed on top of the previous. As a result, we may send a diamond to a GIA gem lab and receive a report that tells us whether or not it was developed in a lab.
The Type IIa Test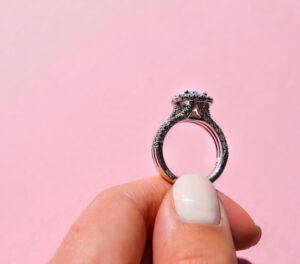 Type IIa diamonds are one of the best markers of whether or not a diamond was created in a lab. Type IIa is a gemological variation of the diamond that refers to the purity of the carbon in the diamond. Type IIa diamonds make up fewer than 2% of all diamonds found in nature, but they make up the majority of gem-quality lab-grown diamonds. So, if a diamond is Type IIa, you may be quite sure it was created in a lab.
The Type IIa test, like any other gemological test, is merely a signal for the gemologist to employ. There are Type IIa lab-grown diamonds and Type IIa wild diamonds, thus it's not a 100 % accurate test. In addition, the diamond must be fully loose in order to pass the test.